Role Income Slots
You can purchase extra role income slots for your server with our subscription system.
Subscriptions can be billed monthly or yearly.
Head over to your server's dashboard.
Click on the Role Income section.
Click on the Need More Slots? link.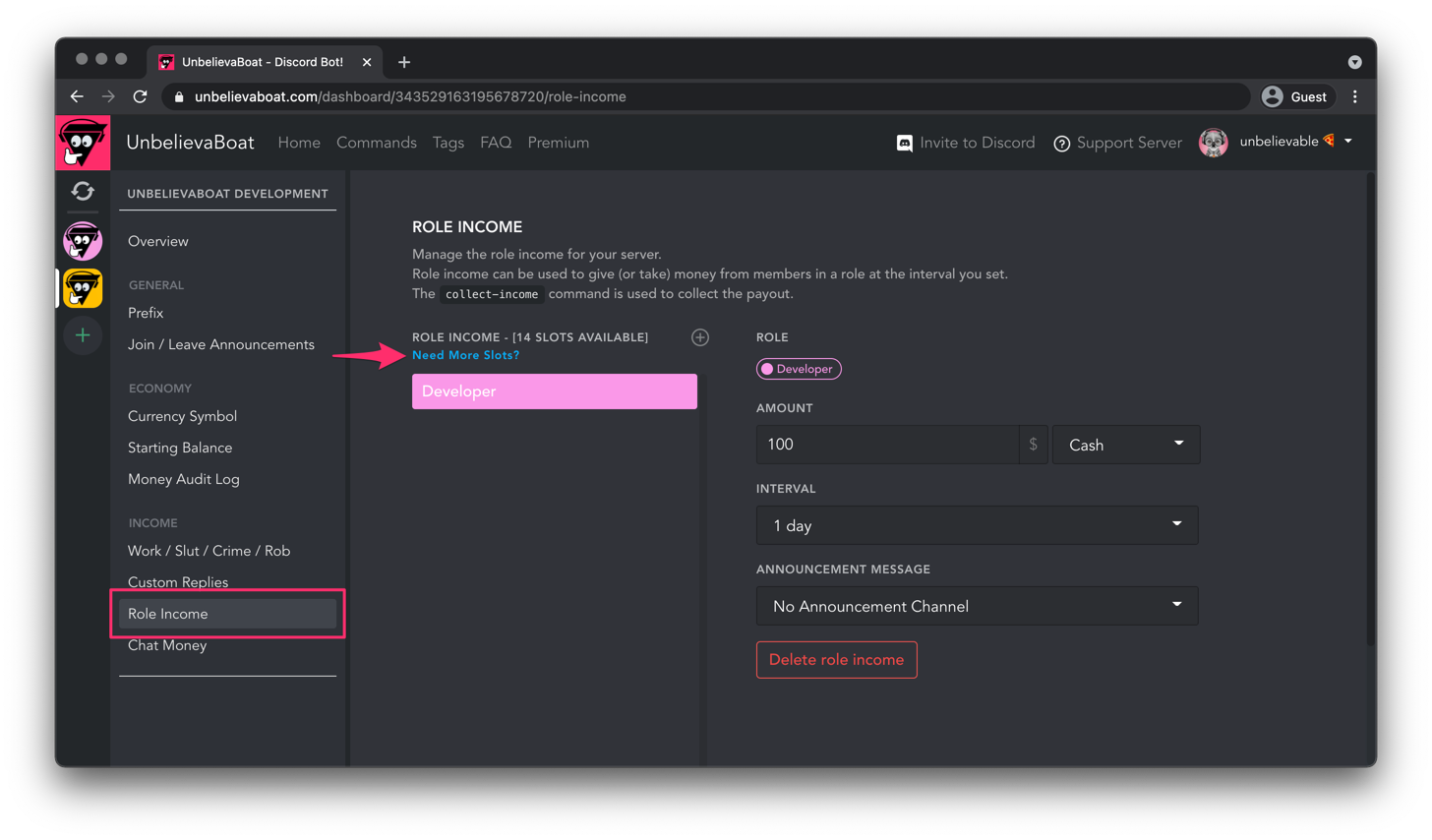 What payment methods can I use?
We currently support credit/debit cards (Visa, Mastercard, American Express) and PayPal.
Is my payment and data secure?
Your payment is 100% secure. We don't have access to any of your credit card information, everything is processed securely through our payment processor (Stripe).
Can I transfer my subscription to another user?
It is NOT possible to transfer subscriptions between users.
Can I gift a subscription to another user?
Yes, to gift a subscription you can click on the gift icon.
This will take you through the normal checkout process and on completion you'll be presented with the shareable link that'll allow another user to claim this gift.
Gifted subscriptions don't renew, and only last 1 billing period (either 1 month or 1 year).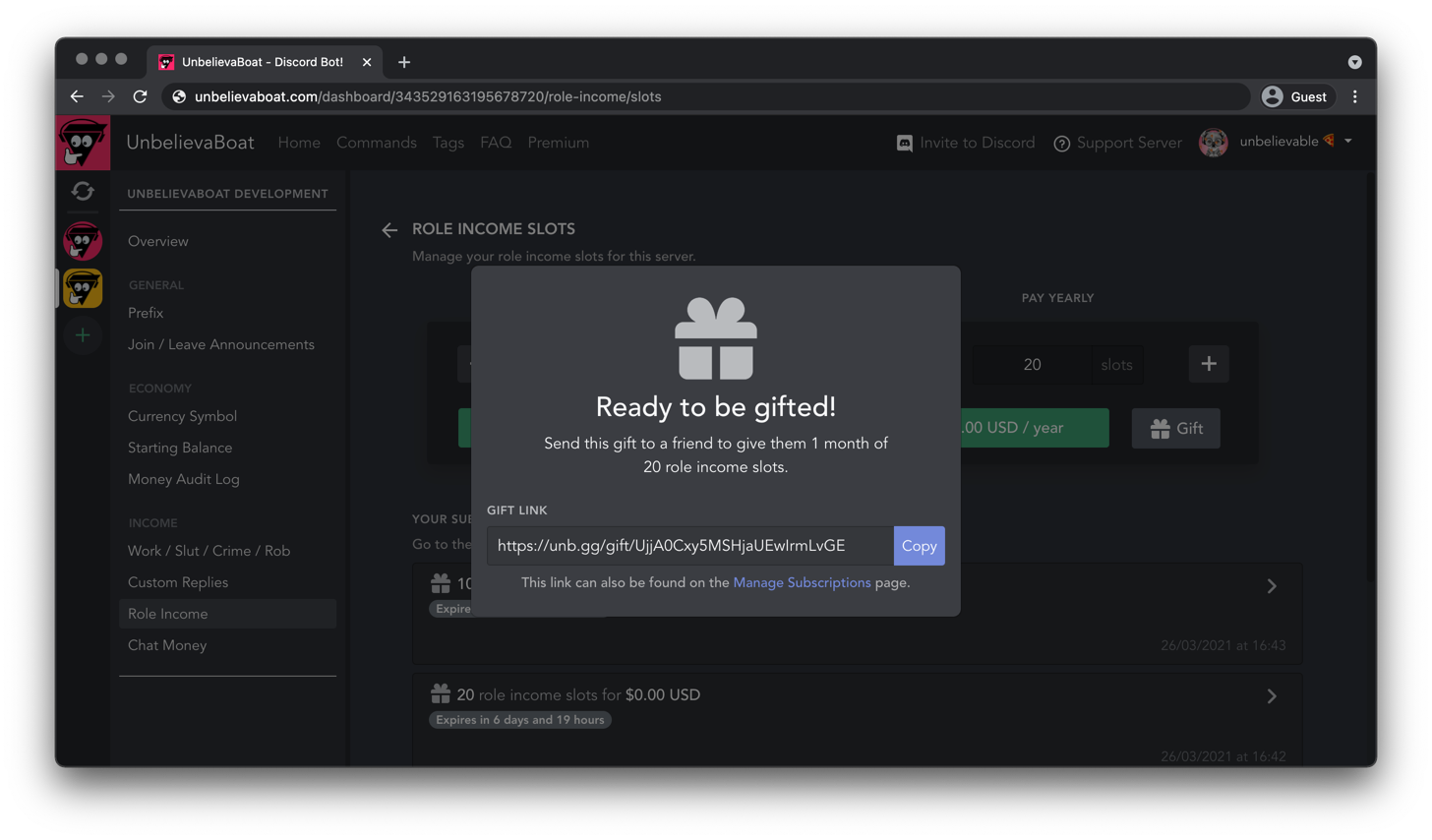 note
Once a gift has been claimed it is not possible to unclaim the gift.
Gifted subscriptions are non-refundable.
Can I transfer role income slots to another server?
Yes! You can transfer the slots for a subscription to another server by following these steps:
Find the subscription you want to transfer
Expand the subscription and click the "Transfer" button
Select the server you want to transfer it to

What is your refund policy for subscriptions?
We offer a full refund within 7 days of purchase.
Beyond 7 days we can offer a pro-rata refund in the form of credits to use towards the payment other subscriptions.
Gifted subscriptions cannot be refunded.